A Micro Market is Your Own Self-Checkout Retail Market! It's like having a complete self-check store at your location. Coastal Canteen is perfect for maximizing service and sales to your workforce with self-check convenience and a full line of name-brand snacks, beverages, fresh foods, and more! Customers simply pick out the items that they would like to purchase, scan the UPC symbol at the kiosk, and pay for them using multiple payment options.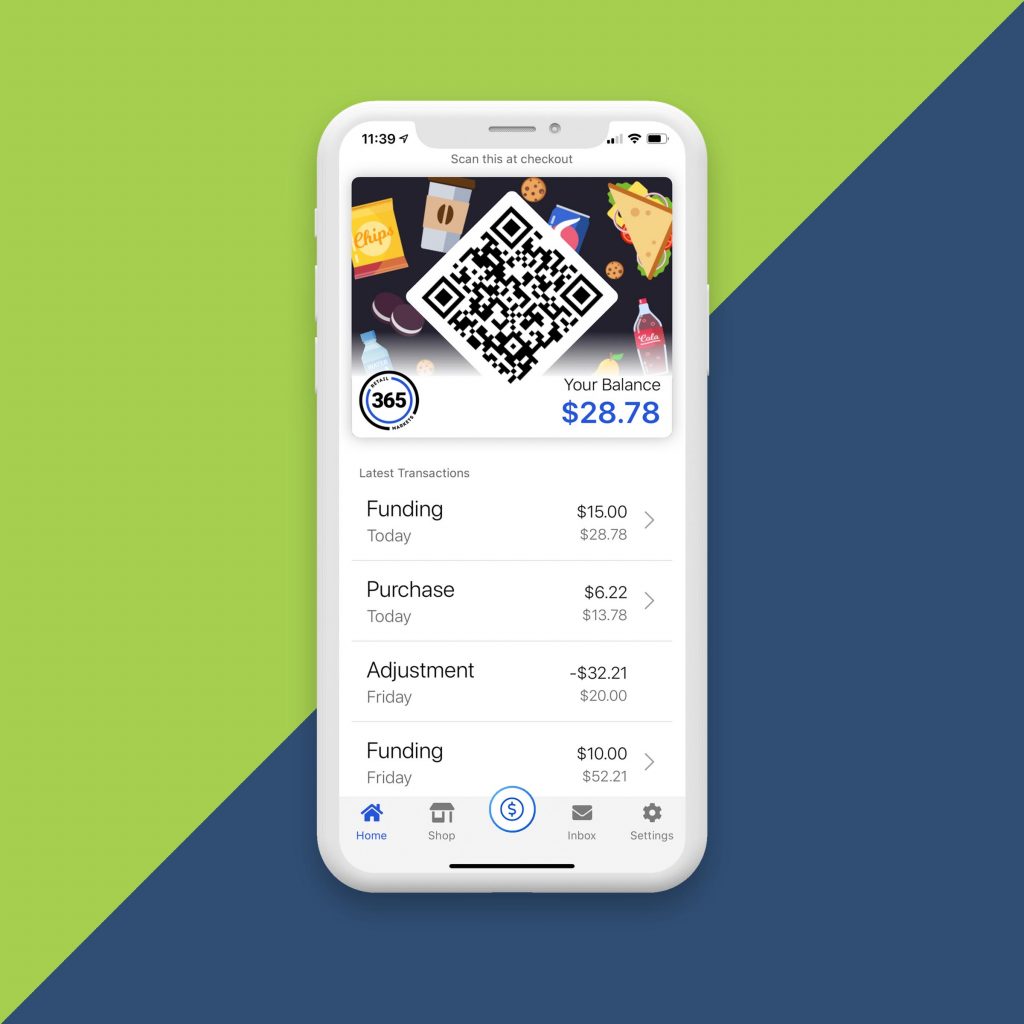 Convenient Mobile Payment
The industry's go-to for contactless vending experiences! Provide your employees with safer, worry-free vending all from their smartphone via the 365Pay app. This innovative touchless solution requires no connectivity setup, it works between your vending machine and the consumer's phone via a simple Bluetooth connection!
Easy to Use Self-checkout.
Your employees will love our easy-to-use and convenient self-checkout technology. It's easy to use and provides various payment options.
KION North America has been with Coastal Canteen for just over 3 years and our team still cannot say enough wonderful things about our beautiful micro market! Our facility is located in an area where there are no food establishments so having access to fresh sandwiches, salads and snacks at a very reasonable price has been invaluable to employee morale! Coastal Canteen came in and personally designed our market and continues to optimize our employees' preferences by gauging their likes and rotating new products continually – this ensures that there are favorites in stock as well as new items so it never gets boring! We look forward to working with Coastal Canteen throughout the years!
It's convenient, quick, and touchless
Experience the many benefits of a Micro Market
We have a staff of 300+ so vending options are something that has to be considered. Thanks to our micro-market, we are able to minimize late clock-ins and improve employee retention.